Featuring the U.K.'s Steve Parsons from the hit television show Most Haunted.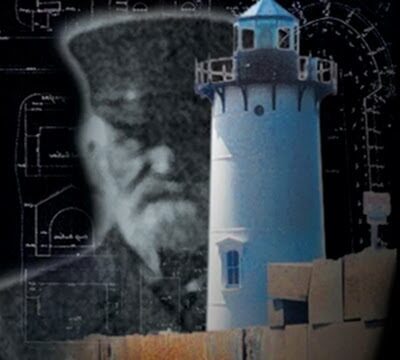 Journey with the Wall Street Journal's "Gold Standard" in Ghost Hunting, Steve Parsons, and Ron Kolek from the New England Ghost Project on a two-hour sail aboard the gundalow Piscataqua that will take you through the dark and mysterious waters of the New Hampshire Seacoast.
The cruise leaves from Prescott Park, on Marcy Street in Portsmouth. Click here for directions.
During this narrated cruise you will pass close to spooky points of interest and haunted locations. You will hear ghostly tales of haunted lighthouses, spooky prisons, mysterious ships, and bloodthirsty sea serpents.
A portion of your ticket goes to the Friends of Portsmouth Harbor Lighthouses for preservation of Portsmouth Harbor Lighthouse and Whaleback Lighthouse.
Steve Parsons is the author of several books on ghost investigation and has worked on numerous TV shows including Most Haunted and recently In Search of…  He is currently the co-host of Ghost Chronicles International. He is an advisor to The Ghost Club, the world's oldest ghost study organization, and is a committee member of the Society for Psychical Research. Learn more about Steve at   http://theghosthunter.webs.com/ and http://www.parascience.org.uk/
Tickets $49 per person
Light refreshments provided